Our company is well versed in offering engraved gifts having laser marking work on Gold and Silver. Laser engraving is one of the most widespread applications for the laser because it is used for differential purposes. We provide laser engraving services on material from wood and metal.

We offer Laser Cutting and Laser Engraving on stainless Steel and Metals. We are committed to satisfy the gratified needs of the client at market leading prices. Mahadev Laser Engravers is just an ideal etching and engraving solution for all your needs!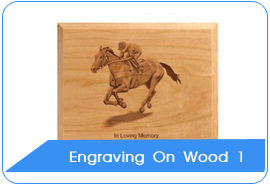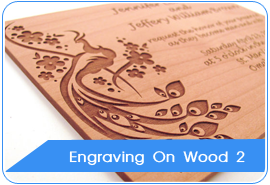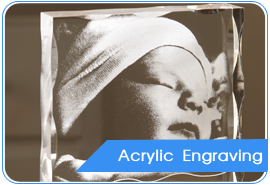 ---
Wood is the best material to laser engraves. With the involvement of the modish technology our Laser Engraving finds application in numerous industries like leather, toys, Packaging and paper industry. Wood Engraving consists of variety of engraved techniques known for its durability. All our products are used for variety of gift items and for other commercial purposes. We engrave on wood in varied design as per client requirement. We do simple etching or intricate engraving at marginal prices.
---
We are preeminent in offering MDF Laser Cutting Services manufactured from natural softwood fibres. Laser Cutting In Mdf finds application Art & sculpture, furniture and cabinet making, jewelry, models, retail display and structural purposes. Our services are rendered using modern technology. We supply the consignment in given span of time and satisfy the requirement of our customers.
---
Laser engraving is a process to engrave an object using laser engraving machine, exploited to make a wide spectrum of laser engraved SS labels without using inks and devoid of the need of regular replacement of inks. It's been a prominent name in the electrical, mechanical, marine, oil and gas industries, pharmaceutical, medical, construction and other analogous industries for its worthiness on investment.

We are proverbial as the elite laser engraved SS label manufacturer, supplier and exporter, and we have specialized ourselves in the business with the utilization of high end engraving technologies along with the utmost quality raw material. Moreover, the extra care to achieve precision cut has enabled us to deliver an end product that is absolutely peerless and appealing, whereas the use of steel ensures utmost durability and long life expectancy.

These offered Laser engraved SS labels are suitable for indoor as well as outdoor application due to its weather resistant nature, available with one pre-drilled hole fixtures or no hole with self adhesive backing. To match with the clients' requirement, we as a laser engraved SS label manufacturer have introduced an assorted array of labels; can be availed in different sizes, shapes and thicknesses. Additionally, we can meet the explicit need with customized labels to suit your needs.